Pro Video Converter
Convert video to MP4, MOV, WebM, and more
4.8 1.5K ratings
300+ video/audio formats accessible
Enable convert at 60X incredibly fast pace
Bundled with trim and merge tools
Download from various trending sites easily
Try It Free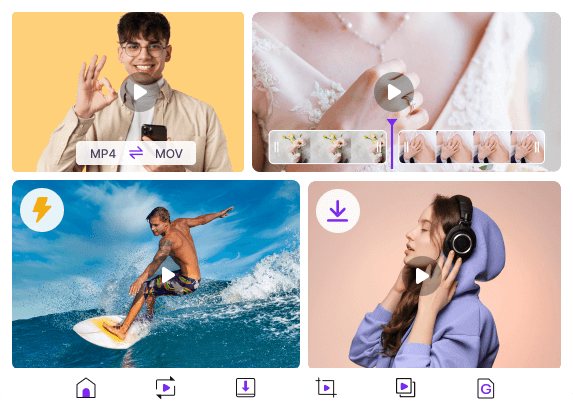 How to Use the Pro Video Converter with Ease?
Unlock the Breathtaking Features of the Video Converter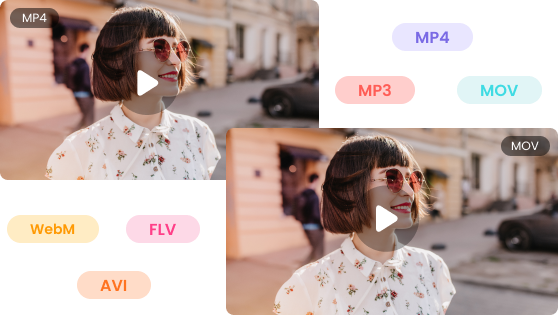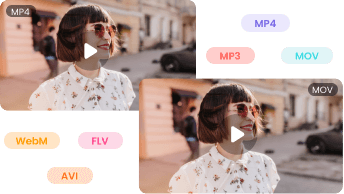 Convert Media Varying from Prevail to Niche Media Formats
The all-encompassing video converter is capable of converting video files to an array of video and audio formats, containing MP4, WebM, MOV, MP3, WAV, as well as lesser-known options. Additionally, converting video to Gif is also achievable here. Merely import video or audio file and choose a preferred format. The video converter software will complete conversion task in an automatic manner.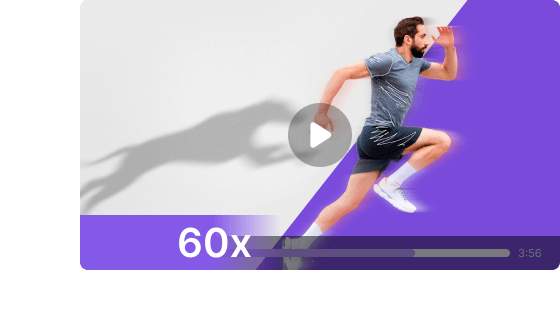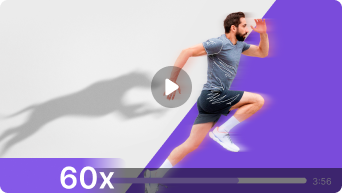 Elevate the Batch Workflow of Converting at a Rocket-Fire Speed
The Pro video file converter prides the tremendous ability to change video format in bulk with unparalleled efficiency. It leverages the cutting-edge server that enables the speed of batch video conversion up to 60X faster, which is a blessing for users to slash time and effort. No matter how large the file is, it is able to perform well without any stutter or crash, ensuring utmost reliability.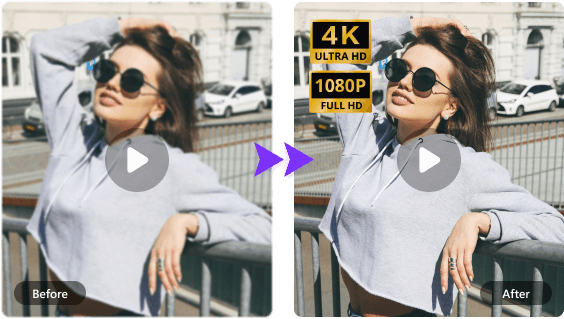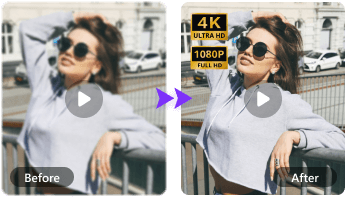 Upgrade Video Level to HD and 4K Supreme Quality for Extra Use
Our all-around video converter software is purpose-built for turning video to whatever format while compressing no video quality, and promoting low quality video to stunning HD and 4K quality. Undisputedly, it is the top go-to choice for video content creators, internet influencers, or original video producers seeking to repurpose their videos or share with their audiences.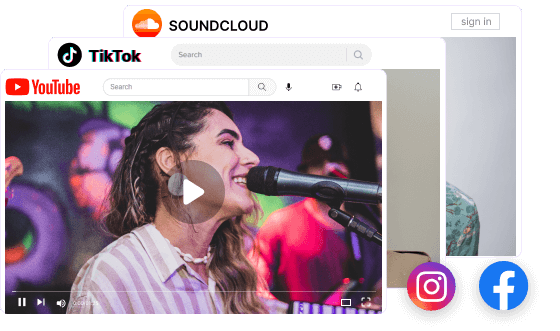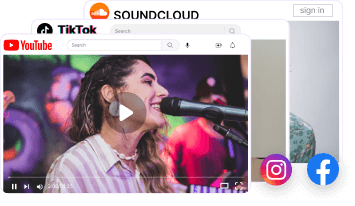 Effortlessly Grab Videos by Pasting URL from 300+ Sources
If you are eager to find an easy-to-use video downloader, look no further than other video converter software. Our premium video converter is sure to satisfy the download need for whatever video or music you are passionate about. All you need to do is copy valid link of the desired content from TikTok, SoundCloud, Facebook, Instagram, or any social media platform.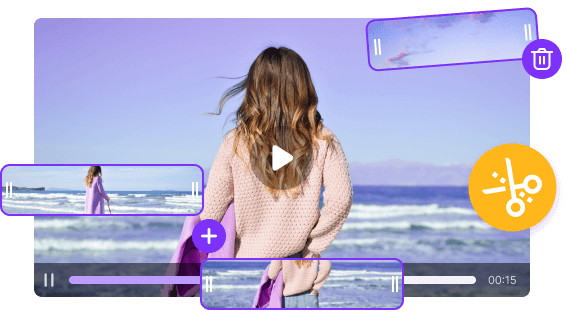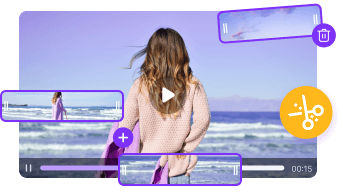 Unleash Creativity of Video Edit with Trim and Merge Capabilities
There is no denying that it is a great convenience for people to edit and convert videos simultaneously. Equipped with trim and merge video editing features, our ultimate video converter gives rise to a host of possibilities for video recreation. Best of all, the trim tool is highly versatile, granting users the freedom to set the trim duration, video width, and height based on preferences.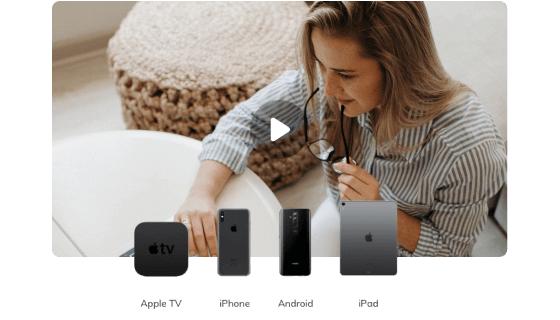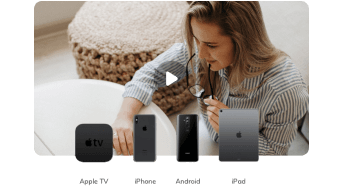 Output Format Available for a Wide-Ranging of Devices
The versatile video converter features an extensive collection of output formats that are perfectly available for diverse mobile phone devices, such as iPhone (iPhone 14/13/12/11/X/8/7/....), Apple TV, Samsung (Samsung Galaxy S6/S6/Note/Captivate and more), Huawei (P10/P8/P8/Mate10 pro, etc.), Android, and more. Whether you want to enjoy video offline, video converter has you covered.
Why the Video Converter Stands Out?
No File Size Restriction

Regardless of file size, the pro video converter excels at converting video formats in a prompt and smooth way, offering paramount efficiency. No stutter or breakdown issues here.

Visual Pleasing Interface

Boasting a sleek and eye-appealing interface, our video converter is the epitome of user-friendliness that allows users to achieve an exceptional conversion experience.

No Technical Headaches

With the assistance of our well-reviewed video converter, no users will no longer be bewildered at the point of changing video format as our software requires no specific skills.
Don't Forget to Give Us 5 Stars

William Bob

Abby Reynolds

Charlotte Barnett
Frequently Asked Questions
How can I change video format?

Changing video format is a breeze for our video file converter. The detailed steps to transform video format are as follows.
Step 1. To import targeted video, you are free to hit the Upload button or directly drop the video file to our Pro Video Converter.
Step 2. Select a video format that you are willing to convert, such as MP4, MOV, M4V, or MKV.
Step 3. Click the Convert button to obtain an awesome video conversion experience.

How to convert audio?

Our user-friendly Pro Video Converter is more than a video converter. It also serves as an audio conversion tool. Following the 3 steps mentioned below to change audio file format.
Step 1. Activate our Pro Video Converter to upload an audio file by clicking the Upload icon or dropping file to the Upload box.
Step 2. Make a choice of output format that you want to convert audio to, like MP3, WAV, AAC, FLAC, etc.
Step 3. Hit the Convert button. In a matter of seconds, audio conversion can be finished.

What is the best video converter?

Undoubtedly, the best video converter is our Pro Video Converter. It is an all-included software to convert between a bundle of video formats, like MOV, MP4, WebM, M4A and more. Designed with user-friendliness and the user's need for sound video quality in mind, it offers a hassle-free conversion experience and optimal output quality. On top of it, our video conversion software integrates trim and merge functions for the purpose of making it possible to recreate video without turning to additional tools. Users also have access to download videos and music from any website or social media. Only paste URL here, and the download can be completed automatically.

Is there an easy way to download videos?

Of course, our highly acclaimed Pro Video Converter comes in handy if you are anxious for a simple solution to download video from multiple websites. Our software offers you the opportunity to say goodbye to the hassle of downloading trending videos and audio. Getting a popular video or music downloaded only needs 3 clicks utilizing our tool.

How to convert video to MP4?

It would never be an easier matter to transform video to MP4 using our top-rated video converter. Follow the 3 simple steps below!
Step 1. Open our Pro Video converter to press the Upload icon to import video or drop your video file to the upload area.
Step 2. Opt for the MP4 file format.
Step 3. Hit the Convert to get the conversion process started.